PlayHQ - Guides and FAQs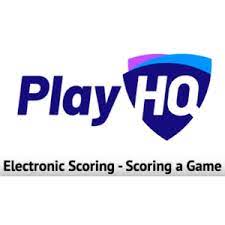 PlayHQ guides, FAQs and e-scoring tools
PlayHQ, NZ Cricket and Auckland Cricket have comprehensive guides to e-scoring and below are some key links to help you get up to speed.
Guides and Tools
Here are a series of guides, videos and a virtual E-scoring tool to help you master scoring on PlayHQ. Please jump on these as your first step.
FAQs and Support
Webinars and Tutorials
Community Resources
NZ Cricket Community Hub
Comments from your Club
We understand this is new and some of it is not fully functional. We expect updates in late October and November that should improve the experience. Please bear with us and PlayHQ as they work to deliver a quality product for all.
Print a Scoresheet
As a backup, we recommend you come prepared with a printed copy of a scoresheet to ensure a seamless start to the season.
"Please don't let the scoring of the game jeopardise the enjoyment of the game"