JTS Super Series

JT Sparling Super Series
During the season Grafton is involved with a number of other local cricket clubs in a series of representative matches, officially known as the JT Sparling Super Series, or affectionately the "Super Series", or often just "Rep Cricket".
The Super Series competition has arisen primarily from a desire to coordinate interclub fixtures and create more regular and consistent competition between the 5 largest Auckland clubs which will provide the junior cricketers with additional opportunities to play against each other
When
Held on Sundays, teams from Grade 4 to Under 13 are involved in mixed or girls-only competitions.
Format
The series involves a five-match round-robin competition finishing with a grand finals day towards the end of the season. The 5 clubs are detailed below.
Playing Conditions
Year 4 - 16 overs

Under 10s - 20 overs

Under 11s - 20 overs

Under 12s - 40 overs
Playing conditions are available on the JT Sparkling website
2023/24 Fixtures and Dates
Host in bold
Round 1 – Sun 19 November

Howick Pakuranga vs Auckland University
Parnell vs Grafton
Cornwall Bye
Round 2 - Sunday 26 November
Cornwall vs Grafton
Auckland University vs Parnell
Howick Pakuranga Bye
Round 3 - Sunday 3 December
Grafton vs Howick Pakuranga
Parnell vs Cornwall
Auckland University Bye
Round 4 - Sunday 18 February
Cornwall vs Howick Pakuranga
Grafton vs Auckland University
Parnell Bye
Round 5 - Sunday 25 February
Auckland University vs Cornwall
Howick Pakuranga vs Parnell
Grafton United Bye (GUCC Super 6s on 26 Feb)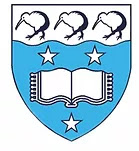 Auckland University Cricket Club
At the Auckland University Cricket Club you will find a Club built on over 100 years of history and tradition that caters for all kinds of people, young and old, big and small, shy or bold. Enjoy fine facilities at Colin Maiden Park, remember you are representing a proud Club with over 100 years of history, uphold the spirit and traditions of the game we love and - most importantly - have fun and enjoy the game.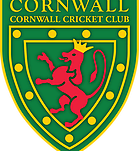 Cornwall Cricket Club
Cornwall Cricket Club is the largest cricket club in Australasia and for good reason. We are known for delivering a consistently great experience to our members year on year. Our offerings cater for all ages, abilities, women and men. Follow in the footsteps of NZ legends Martin Crowe and Mark Greatbatch and play on the scenic Cornwall Park. There is no better place in the country to play your junior cricket.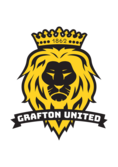 Grafton United Cricket Club
Grafton has a long and proud history dating back to 1862. Since that time the club has produced more than 20 national and over 100 Auckland representatives.
The clubrooms and indoor training centre are situated at Victoria Park with its main grounds being Victoria Park and Cox's Bay Reserve, the Club is particularly proud of its involvement in developing young cricketers and its innovative coaching and mentoring programs.
A community club in the heart of Auckland with indoor and outdoor training facilities.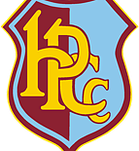 Howick Pakuranga Cricket Club
The Howick Pakuranga Cricket Club is one of most successful clubs in Auckland, with over 1,000 members, ranging in ages from 5 to 80. Howick Pakuranga has produced a number of representative cricketers and continues to do so with many new talented young players.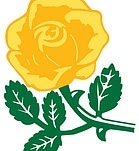 Parnell Cricket Club
At Parnell Cricket Club we are all about fun, friends and fitness. It's a great place to make new friends, and also to keep in touch with old friends. Many of our members started playing cricket with us at 5 years old, and are still involved many years later! We offer a variety of formats of cricket, so there is something for everyone, girls and boys, young and old.