Grafton Cubs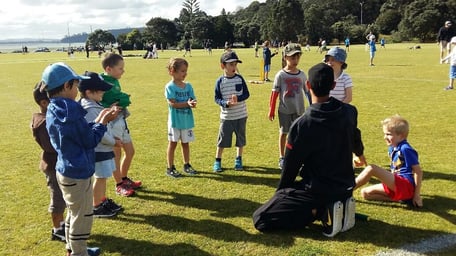 4 and 5-year-olds (School Years 0 and 1)
Playing age
This grade is for absolute beginners, pre-schoolers and young 1st-year cricketers who want to start playing but may lack the skills or confidence to play formally against other clubs. Sessions are designed around learning the fundamentals while having a load of fun, for both kids and parents.
When
Thursday afternoons only, no Saturday play.
Sessions
These are run by our Grafton coaches from 4.30 - 5.15 pm at Cox's Bay Reserve.
Dates
Pre - Christmas: Thursdays from 2 November to 7 December 2023 (5 weeks)
Post - Christmas: Thursdays from 8 February to 14 March 2023 (5 weeks)
Games
No Saturday games for this grade
Gear
Grafton provides all equipment for our Cubs programme.
Grafton playing clothing and kit
Grafton Lions playing kit and a full range of cricket gear can be purchased online or in-store from our friends at Cricket Express Mt Eden.
Be sure to join the MVP Loyalty Programme and make sure you mention Grafton Cricket Club.
Cancellations
You will be contacted directly via email by 3pm on the day, in the event that we need to cancelthe session.