Girls and Women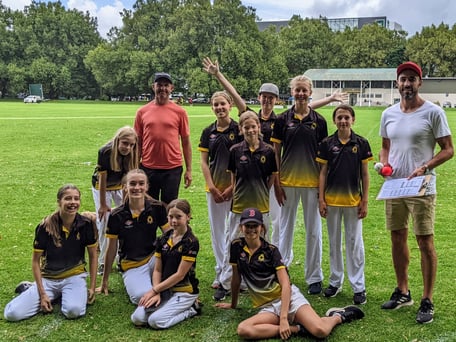 Girl's cricket options
We have multiple options for girls at Grafton. They can play with boys in mixed junior and youth grades or play in girls-only competitions. We have girls as young as 4 years old starting in our Grafton Cubs programme with the girls progressing to either our juniors mixed teams or our Girls-Only teams.
Historically most girls played have played in mixed teams in a mixed competition but we are finding more girls wanting to play in girls-only teams in girls-only competitions.
The Auckland Cricket girls-only competitions start at Under 11s with girls as young as 7 or 8 joining in the softball grades.
Check out more information on girls' cricket and the Auckland Cricket girls-only grades HERE.
Girls pages
If you have any questions regarding girls and cricket at Grafton, please contact our Girls Coordinator Leanne Cranefield (details here).