Y3 & 4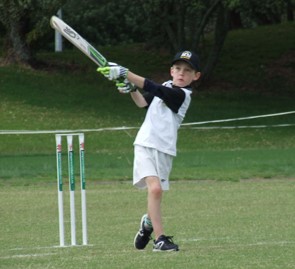 Season Dates: 27th October - 15th December and 2nd February - 23rd March
Playing age: Children should play in the school year they are in at the start of the season
Practices: Thursdays some time between 4.00pm – 6pm at Cox's Bay Reserve depending on the Coachs availability (will be confirmed by Team Coach and manager before the season start)
Coaching: The Club is reliant on volunteer support to coach and manage these teams. The team's coach or coaches take team practices, are responsible for the gear bag and help to set up games on Saturday mornings. Don't worry! We have lots of resources to help you if you're new to coaching and are happy to answer any questions you may have. All of our coaches must complete the free online Foundation course and attend a practical element that will be held at Grafton. Coaches must be police vetted by NZC. Contact the Grafton office for more information.
Games: The majority of games for this grade will be played on a Saturday morning at 8.30am. These will be against GUCC, Parnell or University Clubs at Victoria Park, Cox's Bay Reserve or opposition home grounds. Some games will be held on a Friday evening due to the shortage of grounds in our area. These games will be played only against other GUCC teams at Cox's Bay. It is envisaged that each team will play up to 3 or 4 games on Friday evenings during the season.
Teams: 8 children per team formed & advised at the beginning of the season by Volunteer Year Co-ordinator. There is the opportunity to put forward a team preference during the registration process.
Rules and conditions of play: TBC
Gear: All playing & coaching gear required will be supplied to the team coach at the start of the season, please help the team look after it. More gear is available as needed, please contact GUCC Office. Children are welcome to bring their own gear, but please name and phone number it!
Clothing: closed in shoes and a sunhat for practices and games, no requirement for GUCC shirts, light coloured clothing is encouraged. GUCC Shirts are available from Cricket Express.
Cancellations: TBC
Full playing conditions can be found under the downloads tab