Y1 starters and 4 year olds (Grafton Cubs)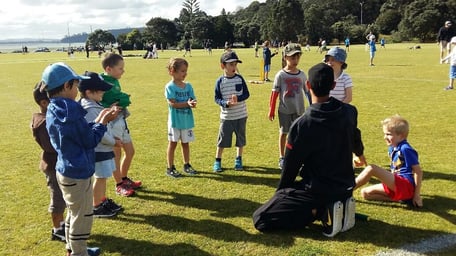 Playing age: This grade is for absolute beginners (young Y1's or pre-schoolers) who want to start playing but may lack the skills or confidence to play formally against other clubs. Sessions are designed to be fun and learning for both kids and parents. Thursday afternoons only, no Saturday play.

Sessions: These are run by a Grafton Club Coach from 4.30 - 5.30pm at Cox's Bay Reserve. Season start and finish dates TBC.
Games: No Saturday games for this grade
Gear: All playing gear will be provided by Grafton.
Clothing: Players shoud wear closed in shoes and a sunhat! There is no requirement for Grafton shirts, but these are available from Cricket Express.

Cancellations: If the weather is poor and the session needs to be cancelled, a notification will be emailed to parents.
To register for this grade, click on 'register as member' at the top right of the screen. For more information, please email charlie@graftoncricket.co.nz