Holiday Programme Information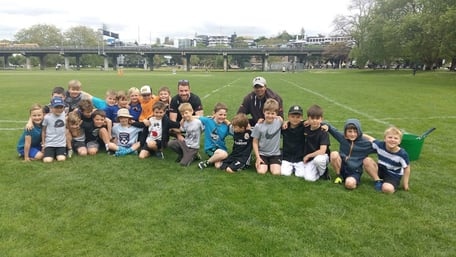 We have junior holiday and development programmes on offer during the October school holidays
The holiday programme is for boys and girls and is a great way for our superstar cricketers to get in some quality practice sessions before the start of the new season. The sessions are designed in a way that having fun is the highest priority, but with an awesome opportunity to learn new batting, bowling and fielding skills. These sessions are open to all in this age group - the more the merrier!
Coaches
All our programmes are run by our Junior Head Coach Nikheil Bhana with the help of other club coaches and players.
Location
Grafton United Cricket Club - Google Maps
The Victoria Park Pavilion, 203 - 271 Victoria Street West, Auckland CBD, Auckland 1010
What to Bring
Bring a nice big drink bottle, some snacks and lunch to keep your energy up. A change of clothes too, just in case the sun doesn't always shine!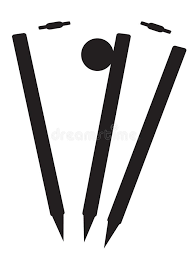 Junior Programme
Skill-based games and activities in a fun-packed holiday camp where our junior cricketers will learn
Target school years: Year 1 to 6 (softball and hardball cricketers)
Basic skills, catching while static and on the run
Throwing at a target
Bowling technique, direction and speed
Hitting a static, slow-moving and fast-moving ball
Hitting the ball to specific parts of the ground
Fun Friday competitions based on skills learnt over the week
Session details
Monday to Wednesday during the first week of the October school holidays - Mornings, afternoons and full-day options available
Wednesday to Friday during the second week of the October school holidays - Mornings, afternoons and full-day options available
Development Programmes
Designed to help develop the skills and confidence of our young cricketers:
Target school years: Year 5 to 10
Confidence to score freely
Catching
Ground Fielding
Bowling, swing, seam and spin consistency
Formulate a game plan and tactics for play
Fun Friday competitions based on practised and learn skills
Session details
Dates
Thursday 7 October
Friday 8 October
Monday 11 October
Tuesday 12 October
Times
9-11 AM - Intro to Hardball
11-1 PM - Under 10s and 11s
1:30-3:30 - Under 12s and 13s
3:30-5:30 PM - Year 9-10/Colts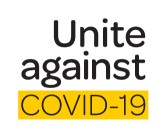 COVID-19
Please note, our ability to run these programs is dependent on the COVID-19 levels and bubble sizes limitations during the school holidays. We will do everything we can to run each programme within the government guidelines and keeping our coaches and your children safe, but please be aware that changes outside our control may cause us to cancel or limit availability.
You will be offered a full credit where COVID-19 related issues lead to the cancellation or limit our ability to run full programmes, or a refund.