Grafton Holiday Programme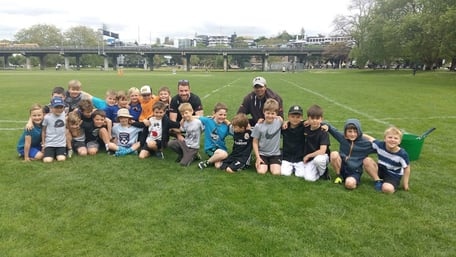 We have the following holiday programmes on offer at Grafton
Purpose
The holiday programme is for boys and girls and is a great way for our superstar cricketers to get in some quality practice sessions before the start of the new season. The sessions are designed in a way that having fun is the highest priority, but with an awesome opportunity to learn new batting, bowling and fielding skills. These sessions are open to all in this age group - the more the merrier!
Coaches
The programme is run by Junior Head Coach Nikheil Bhana with the help of other top club coaches who are also members of the Grafton Premier Men's squad.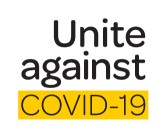 COVID-19
Please note, our ability to run these programs is dependent on the COVID-19 levels and bubble sizes limitations during the school holidays. We will do everything we can to run each programme within the government guidelines and keeping our coaches and your children safe, but please be aware that changes outside our control may cause us to cancel or limit availability. You will be offered a full refund or credit where COVID-19 related issues lead to the cancellation or limit our ability to run full programmes.
Year 0-4 Holiday Programme
Week 1 - 12 hours over 3 days from Mon 28 to Wed 30 Sep for $150
Week 2 - 12 hours over 3 days from Wed 7 to Fri 9 Oct for $150
Skill-based games and activities in a fun-packed holiday camp where our young cricketers will learn:
Basic skills, catching while static and on the run
Throwing at a target
Bowling technique, direction and speed
Hitting a static, slow-moving and fast-moving ball
Hitting the ball to specific parts of the ground
Intro to Hardball (Under 10s)
Week 1 - 6 hours over 2 days from Thu 1 to Fri 2 Oct for $110 - Programme Full
Week 1 - 6 hours over 2 days from Thu 1 to Fri 2 Oct for $110 - Bookings Open
Week 2 - 6 hours over 2 days from Mon 5 to Tue 6 Oct for $110 - Programme Full
Run by our experienced Grafton coaches, this programme is designed to help our young cricketers get used to wearing protective gear and build confidence as they transition to hardball cricket.
Getting used to wearing protective gear and having the confidence to cope with a Hardball environment
Confidence with the hardball
Catching
Ground Fielding
Bowling, swing, seam and spin consistency
Understanding new rules for Under 10 cricket
Formulate a game plan and tactics for play
Afternoon Holiday Programme
Join our Grafton Coaches for an afternoon of cricketing fun. Targeted at those in year 5-9 who are looking for a fun afternoon of cricket and cricket related skills and games. Snacks provided.
Mon 28 Sep from 1:30 to 4:30 PM
Tue 29 Sep from 1:30 to 4:30 PM
Wed 30 Sep from 1:30 to 4:30 PM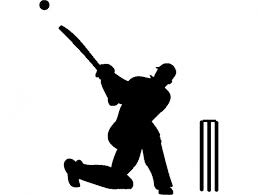 High performance skills
For details on our High Performance Cricket Skills programme, please check out our Youth High Performance page